BAKING BOOBS FOR PINK FRIDAY!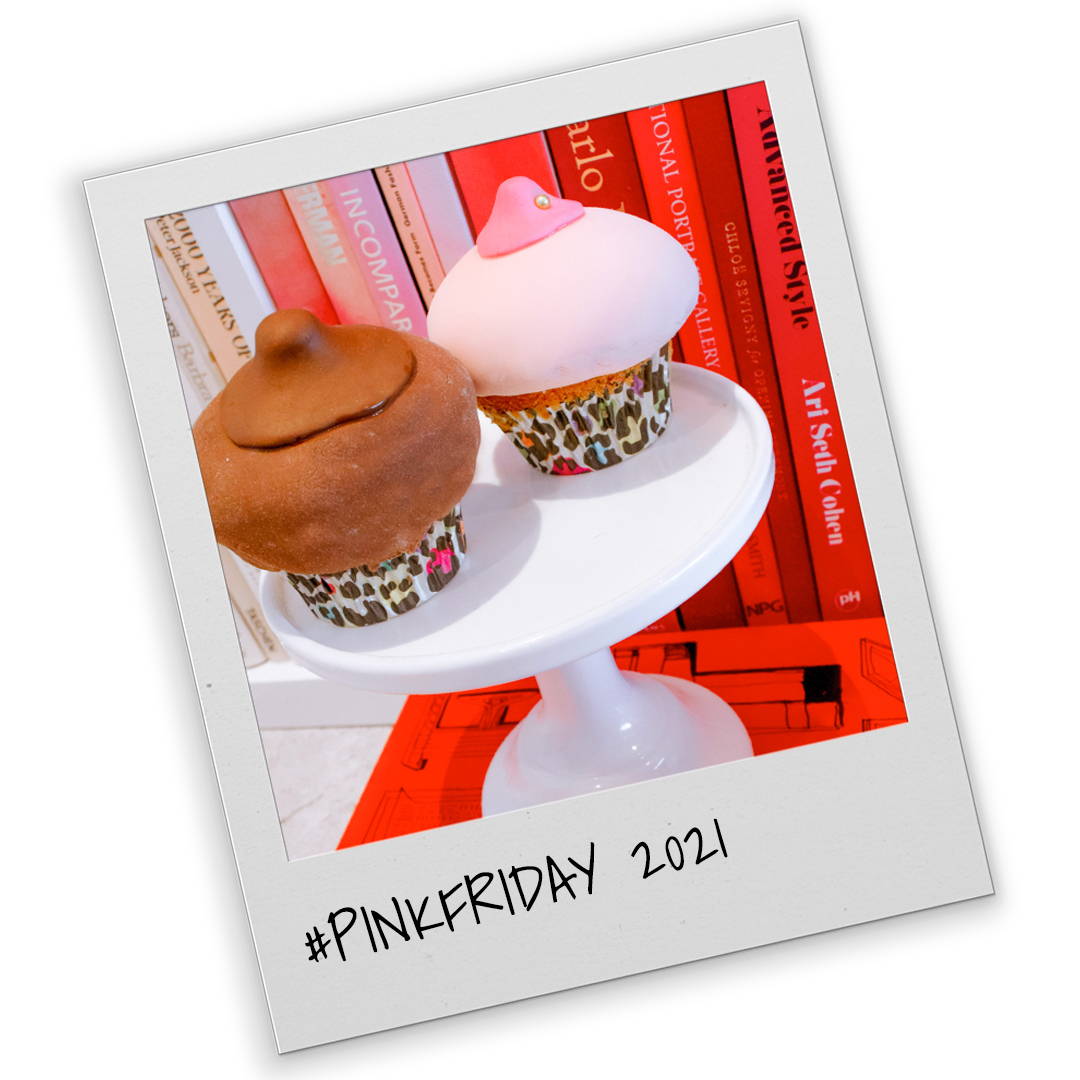 It's a well known fact that Emma loves to bake so when the team decided to change 'Black Friday' to 'Pink Friday' and donate 10% of profits to the Pink Ribbon Foundation in support of Breast Cancer awareness.

Well of course the next step was to 'Bake some Boobs… See the results and the recipe below, although of course all Boobs are different 🤣.
HILL FAMILY FAVOURITE CUPCAKE RECIPE
SERVES 12

SPONGE INGREDIENTS :

110g unsalted butter (softened)

110g Fairtrade caster sugar
2 large free range eggs
½ tsp vanilla extract
110g self-raising organic flour (sieved)
Pinch of salt
BUTTERCREAM FROSTING INGREDIENTS :
150g unsalted butter (softened)

300g Fairtrade icing sugar
1 tsp vanilla extract
3 tbsp milk
Zest of 1 lime
Pinch of salt
FONDANT ICING TOPPER :
500g ready to roll white fondant icing (my personal favourite is by Renshaw)

Food colouring paste (my personal favourite is by Sugarflair)
METHOD :
Heat oven to 180C/160C fan and fill a x12 deep cupcake tray with paper cases.

Use an electric whisk to beat together the butter and sugar for approx. 5 minutes until extremely pale and fluffy.

Then whisk in the eggs, one at a time, scraping down the sides of the bowl after each addition. If the mixture curdles don't panic - just add a dash of flour!

Add the vanilla extract, flour and the pinch of salt and whisk in until just combined – do not over whisk at this stage!

Divide the mixture equally between the 12 cases and bake for 15 minutes until they are golden brown and a skewer inserted into the centre of each cake comes out clean. Leave to cool completely on a wire rack.

To make the frosting, whisk the butter for a good 5 minutes, until super soft, and then add the icing sugar (1/3 at a time), vanilla extract, pinch of salt and lime zest.

Whisk together until super smooth and then beat in the milk and the food colouring paste (if using). Spoon or pipe onto the cooled cupcakes.

To make the icing topper, add any food colouring paste that you wish to the white fondant icing and vigorously knead until the colour is fully incorporated. Then roll out very thinly, on a sifted icing sugar surface, cut out in circles, bigger than the top surface circumference of the cupcake, and lay gently on the top, smoothing down all the edges.

ENJOY!!
LOVE, EMMA
XOXOXO