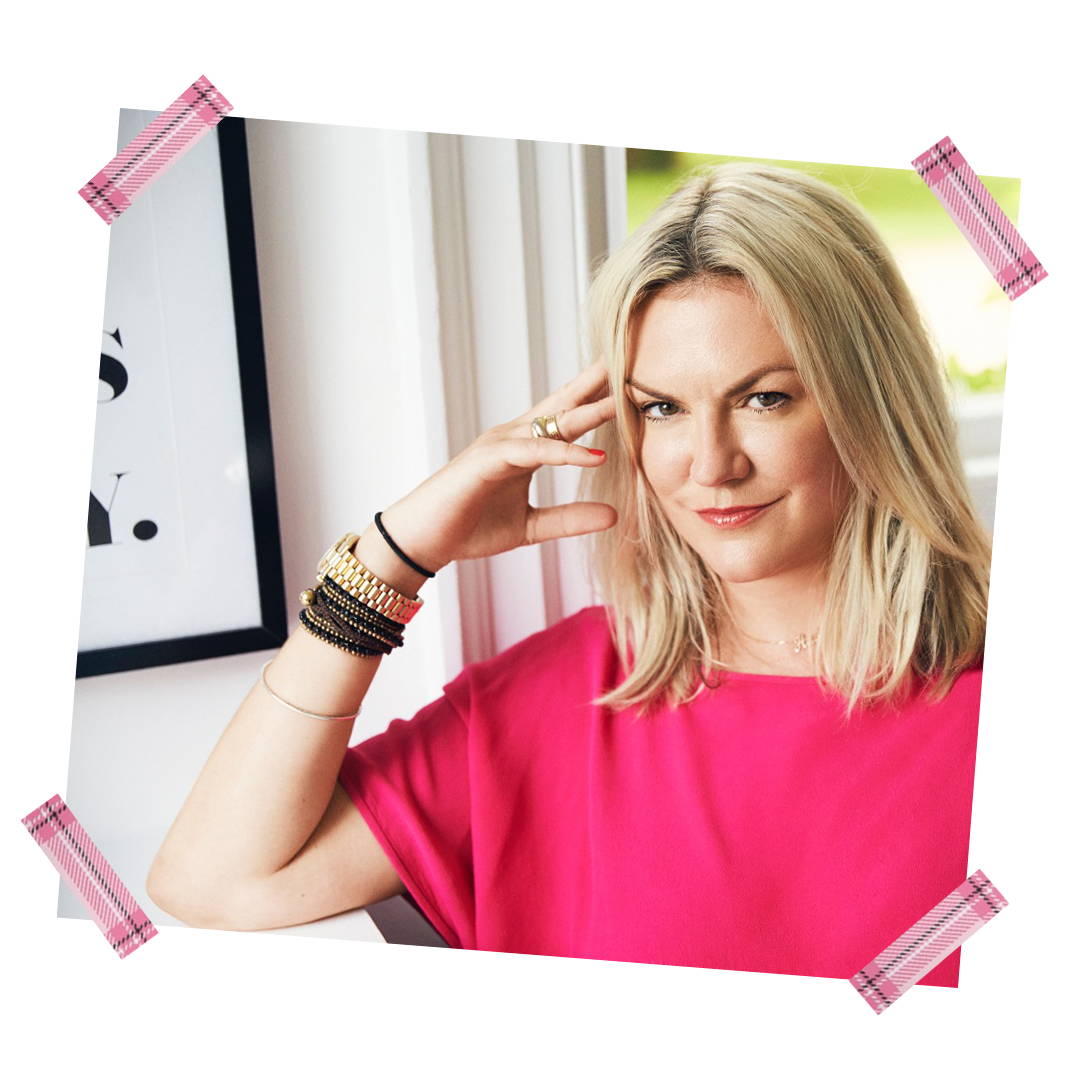 1. WHAT IS YOUR FASHION BACKGROUND AND HOW DID THIS LEAD TO YOU LAUNCHING HILL & FRIENDS?
My obsession of all things fashion began, as a very young child, with my fascination of the immaculately coordinated candy-coloured outfits that my Nana Nellie, who worked at Selfridges, was never seen without. This obsession continued throughout my childhood, marked by many memorable moments such as:
i) Receiving my box-fresh Brownies uniform, complete with it's leather belt bag (age 7)
ii) My unrequited fashion jealousy at classmates who were lucky enough to own a pair of the iconic Kickers shoes (age 8)
iii) Becoming obsessed with all things Debbie Harry, prompting a lifelong love of peroxide & eyeliner! (age 12)
iv) Stealing my mums sewing machine to constantly alter my school uniform, causing many detentions!! (age 13)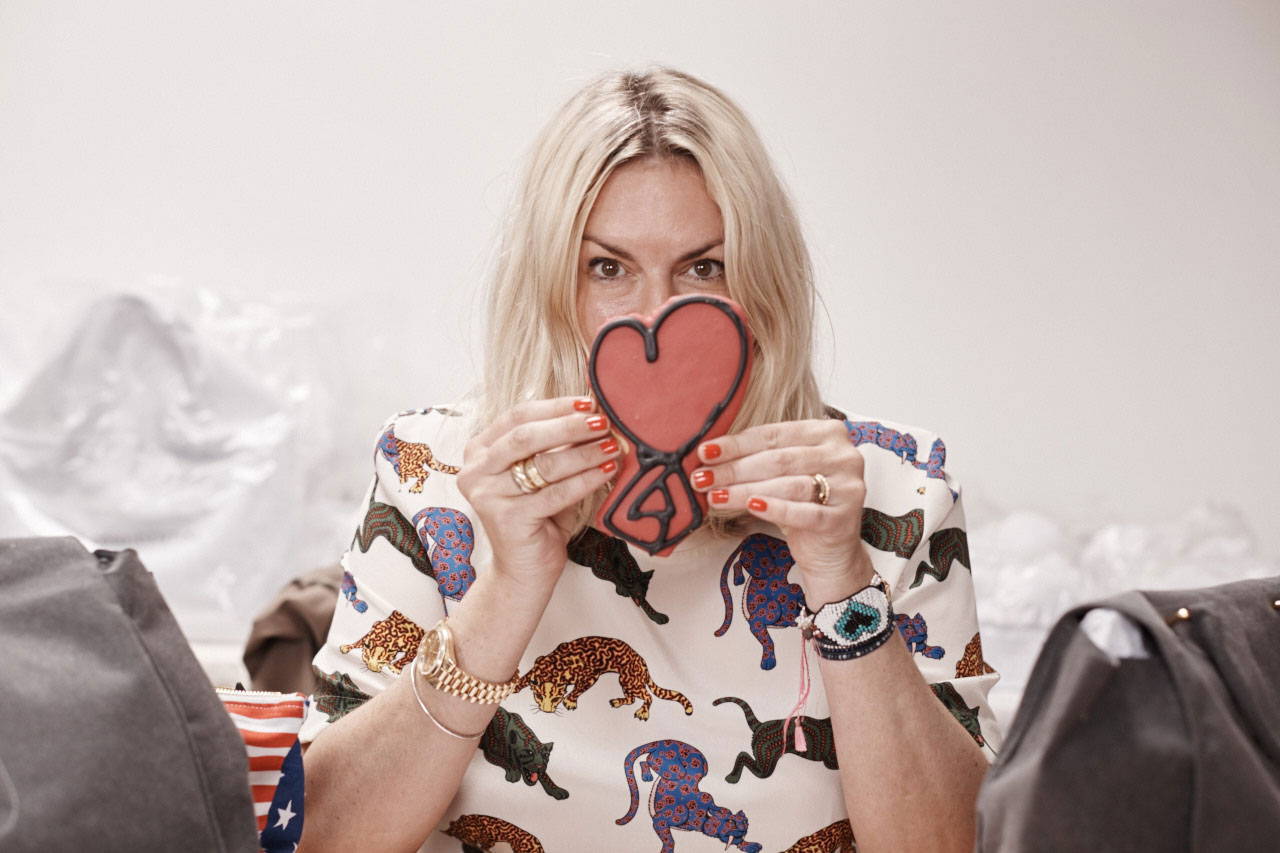 Having originally thought that I would study Graphic Design I was accepted by Wimbledon School of Art, to study for my Art Foundation Diploma, and it was there that I had the great fortune to be taught by the utterly brilliant, then Head of Fashion, Ken Walker, who changed the course of my studies and ultimately my life.
I then gained a place at the esteemed Ravensbourne School of Design, to study for my BA (Hons) Fashion Degree, and always thought that I would follow my training in Women's RTW… but then, right after I graduated, I was lucky enough to be hired by Burberry as their Accessories Designer which was the happy accident that would change everything… and the rest, as they say, is history!
I then moved to my beloved New York City in 1993, where I lived for the next 14 years, working for incredible brands like Calvin Klein and Marc Jacobs, before relocating back to London, where I was the Creative Director of Mulberry for six years (2008-14), and also received the absolute ultimate honour of being awarded a CBE for services to British fashion by Queen Elizabeth in 2012.

Hill & Friends was launched in our September 2015 LFW show at Claridges, complete with iconic H&F bellboys and miniature shetland ponies, as an instinctive reaction to what we felt was a real gap in the market for a true british-made-artisan-meets-cool brand, producing affordable luxury products, made in the UK.

We were frustrated by the ever-increasing prices of the competition, with no discernible increase in quality, and so our price architecture was carefully planned to be a completely honest and transparent price to value ratio.
2. YOUR DESIGNS HAVE A REAL SENSE OF PERSONALITY AND HUMOUR. WHY DID YOU WANT TO CHANNEL THESE QUALITIES IN YOUR COLLECTIONS?
Because I always wanted our brand to have an inclusive girl-gang kind of vibe and because humour is so completely central to my personality and to my love of fashion.
Because I really believe in utilising subversive humour to make each handbag truly great!
3. WHAT PART OF THE DESIGN PROCESS DO YOU MOST ENJOY AND WHY?
I always love the initial design inspiration process, at the very beginning of each collection, when you have a completely blank canvas and anything is possible,
I have always long been inspired by the mediums of both film and animation, and love nothing more than immersing myself in those for inspiration……from my personal nostalgia and love of colour-saturated animated cartoons like Mr Men, to my childhood heroine of Minnie the Minx, to the ethereal beauty of Lars von Trier films.
I also adore the product development process, and being able to collaborate with the very best artisans in this country at the Somerset factory that we manufacture in.
4. BEING A FEMALE-OWNED BUSINESS SEEMS TO BE AN IMPORTANT PART OF YOUR BRAND IDENTITY? HOW HAVE CONNECTIONS WITH OTHER FEMALE-OWNED BUSINESSES OR WOMEN IN FASHION HELPED TO BUILD HILL & FRIENDS?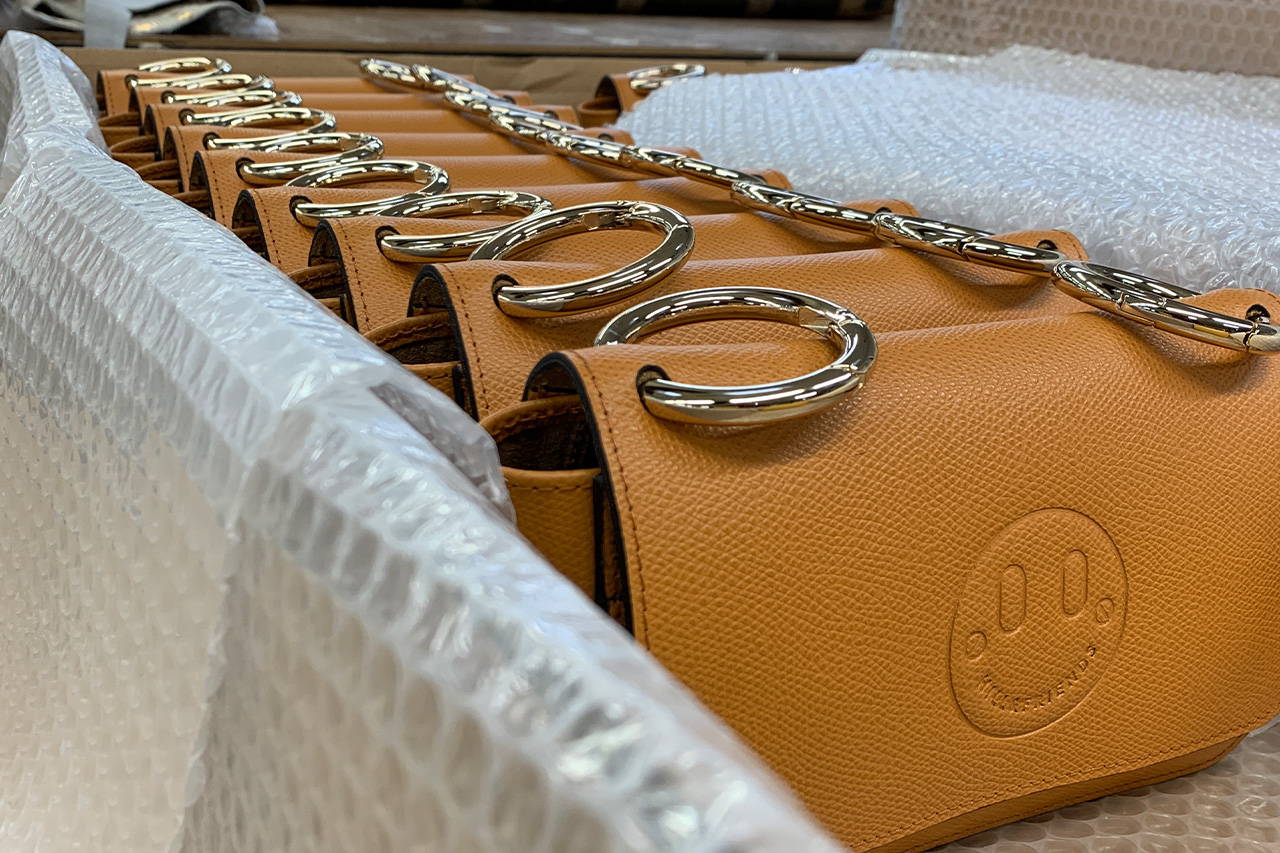 Being female owned and run is indeed integral to our brand philosophy, and the majority of our team is also female.
The support that we have been shown from fellow women in fashion has been absolutely overwhelming - from editors to influencers to vips to fellow designers - and we are eternally grateful for all things #girlpower!
5. WHY IS A HILL & FRIENDS HANDBAG THE PERFECT INVESTMENT BUY?
Because we believe in ethically sourced raw materials, that uphold the very highest of animal welfare standards, and we handcraft almost 100% of our bags in England and because, whilst we are a young brand, we like to think that what we lack in heritage we more than make up for in authenticity.
Because we believe in creating cherished & heirloom pieces, that both capture and outlast seasonal trends, by using an uniquely brand specific mix of time honoured British artisan craftsmanship meets a subversive H&F twist!
Because our handbags are a perfectly balanced cocktail of form & function, mixed with a good dose of, the slightly less definable, "I've just gotta have it!!" factor!